Powerful MUSICIAN Search Engine

Welcome
Our member database contains biographies on musicians available, wanted, bands and related music environments.
The searches are free and are intended to help you find the right band/musician quickly and easily. Once you have found a member you can call OR E-mail them a message.
Clicking on any Search button will take you to our intuitive and easy to use Search Form to bring you together with just the right musician by Country, State, City, Town and an assortment of Search features that narrow your searches down to the exact musician(s) you may be looking for (including items like sight reading, background vocal capability and other pertinent musician information). Musicians looking for musicians or are available as musicians.
Your own editable and updateable anytime music biography available on-line 24 hrs., 365 days a year, and can be viewed from anywhere in the World.
We accept memberships from anywhere on the globe.
Featured MUSICIANS
MUSICIAN WANTED
GUITARIST
hector, JACKSONVILLE, FL
#2188
MUSICIAN WANTED
DRUMMER
konrad, CA
#2184
MUSICIAN AVAILABLE
DRUMMER
rick, POPLARVILLE, MISS
#2182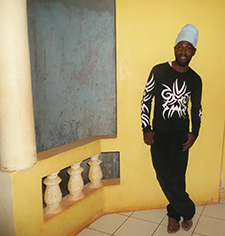 MUSICIAN AVAILABLE
VOCALIST
shakamello, PASADENA, CA
#2181
MUSICIAN AVAILABLE
BASS
Christopher, Newport Beach, CA
#2176
BAND MUSICIAN WANTED
DRUMMER
johnny, Anaheim Hills, CA
#2177
MUSICIAN AVAILABLE
BASS
Christopher, Newport Beach, CA
#2176